Fraud Investigations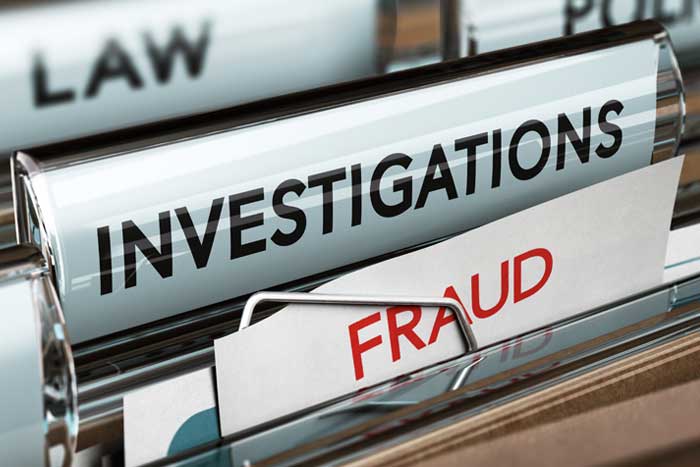 Dishonest Employees Create Discord
When looking for a needle in a haystack in your business scenario, we are experts and uncovering dishonest and fraud-committing employees. Whether you are afraid that someone is cooking the books in the finances or committing the theft of sensitive data or intellectual property, we are the premier investigation firm to find the bad guys in your business! No one likes being stolen from, no matter in which vehicle of theft is committed. We also investigate Worker's Comp claims and other insurance-related matters that will cost your business money. When dealing with dishonest employees, there are several ways they create chaos in your business, and Richter Private Investigations LLC is the expert in finding them all.
Certified Fraud Examiners (ACFE) understand how fraud is committed, detected and prevented. Individuals who have obtained the Certified Fraud Examiner (CFE) credential understand the underlying factors that motivate people to commit fraud and are trained to identify red flags that indicate evidence of fraud and fraud risk. They trace fraudulent transactions, interview suspects to obtain information and confessions, write investigation reports, advise clients on their findings and testify at trial.
Suppose you feel that fraud is occurring in your business endeavor. In that case, Richter Private Investigations LLC will discretely uncover the facts to ensure that your business is not subject to profit losses. We specialize in fact-finding and doing the proper detective work to ascertain how the fraud is committed and by whom. Your business is your life's blood; no one understands that more than us. This financial concern is why we ensure that your hard work won't become hardships due to dishonest employees. If your business incorporates an in-house special investigation unit, auditor, or legal counsel – we are able to inquire jointly and continue the investigation for any external investigative leads in which you are lacking available staff. According to the Association of Certified Fraud Examiners' (ACFE) annual report (Occupational Fraud 2022: A Report to the Nation, 2022) small businesses (fewer than 100 employees) suffered losses per fraud incident at a median of USD 150,000. On average, a fraud scheme (by one or multiple perpetrators) lasts for 12 months before detection and caused a loss of USD 8,300 per month.
With a commitment to integrity in all aspects of life, Richter Private Investigations LLC is the premier private detective for the business sector. We investigate suspected fraud incidences and provide you with an arsenal of information to further secure your business practices.